Welcome, readers, to another Olympic edition of THG's Caption Contest!
Yesterday's Olympic Caption Contest featured badass gymnast Alicia Sacramone. Follow the link to see who won that contest, then prepare for a new one!
This shot from before the opening ceremonies speaks for itself. At least we think it should. Given the chance to carry the torch, will.i.am ... does this.
What is he thinking or saying or doing? You tell us!
Just leave comment(s) below with the best caption(s) for the photo! Go to it! We will announce a winner tomorrow. Best of luck!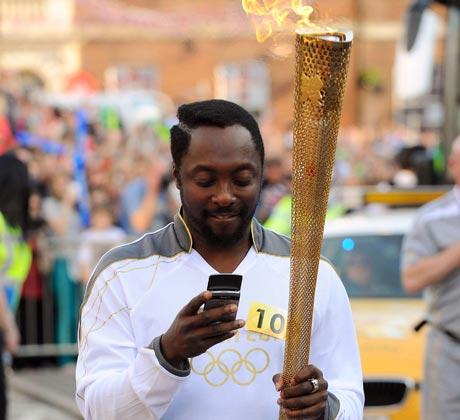 on line business classes dwi pada viparita dandasana insurance guelph